New components from Panasonic.
The OS-CON capacitors from Panasonic are now available at TME. They are characterised by the lowest ESR in their class and high resistance to ripple currents. All aluminium-polymer components in this group are also characterised by excellent interference suppression capability. The products feature a wide range of operating voltages (from 2.5V to 100V DC) and capacitances (from 4.7µF to 1500µF). Thanks to their properties, they are ideal as decoupling elements, as well as components for power system filters (switched-mode powers supplies).
The OS-CON product line features several subseries:
SXE, SEF, SEK – high voltage capacitors for industrial and medical applications
SVPC, SVPE – components dedicated to work with DC/DC converters
SVPG, SEPG – groups tolerating high ripple currents, with exceptionally low ESR, designed to be used in circuits of servers and other data communication equipment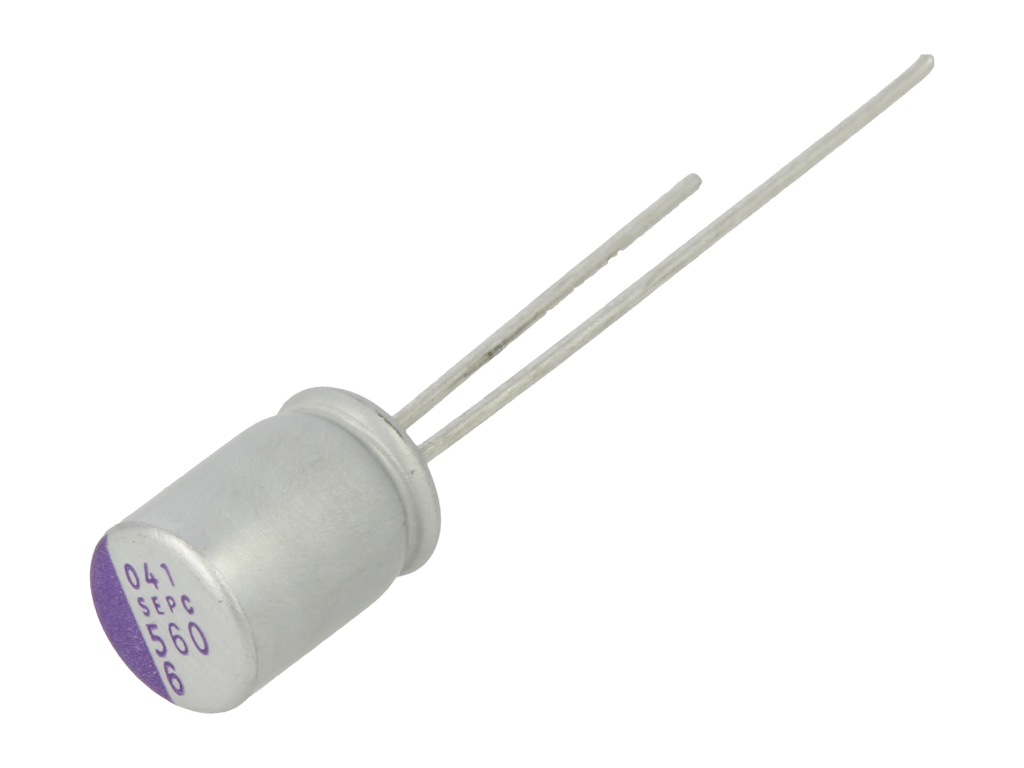 Polymer capacitor 6SEPC560MW
OS-CON capacitors from Panasonic are available in surface-mount (SMD) and through-hole (THT) housings. All products are RoHS compliant and lead-free.
| | |
| --- | --- |
| | Specification: |
| Mounting | SMD or THT |
| Operating voltage | from 2.5V to 100V DC |
| Capacitance | from 4.7µF to 1500µF |
| Impedance | from 7mΩ to 240 mΩ |
| Lifetime | up to 5000h |
Text prepared by Transfer Multisort Elektronik Sp. z o.o.
The original source of text: tme.eu