Low-impedance surface-mounted components
The TME product catalogue has been extended to include electrolytic capacitors manufactured by CHANGZHOU HUAWEI ELECTRONIC. They are surface-mounted components (SMD) designed for mass-production processes, reflow soldering, etc.
The TME product catalogue includes two capacitor groups:
the VB seriesof low-impedance components;
the VS seriesof general-purpose components.
Note that the VB capacitors withstand operating temperatures of up to 105°C. The VS series demonstrates a lower, but still impressive thermal tolerance rating, i.e. from -40°C to 85°C. In both cases, the components are manufactured using the aluminium-electrolytic technology. They can be used at voltages from 16 V DC to 100 V DC, and currents up to 850 mA. The capacitance of components available directly from the TME stock ranges from 4.7 µF to 1000 µF.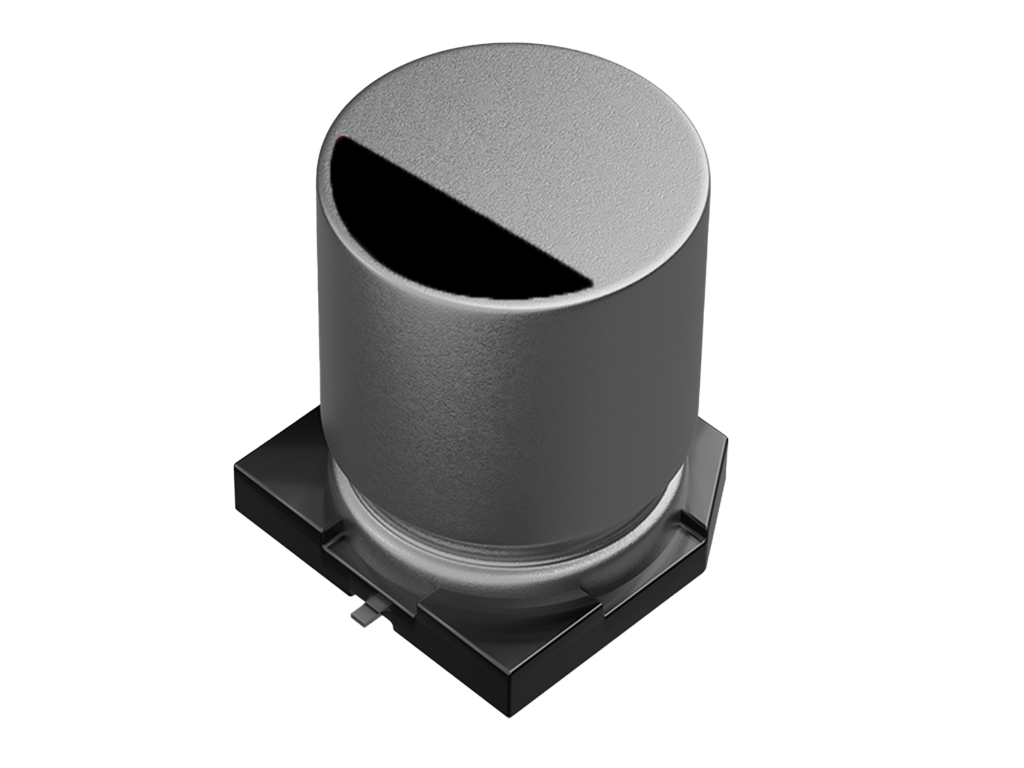 Electrolytic capacitor: VB1C100MB054000CE0
HUAWEI capacitors are designed with all typical applications in mind. Due to their low impedance, the VB components are a perfect solution to create compact audio amplifiers, converters and filters.
Characteristics
Type of capacitor:
electrolytic
Capacitance*:
4.7–1000 µF
Operating voltage*:
16–100 V DC
Operating current*:
24–850 mA
Mounting method:
SMD
Body dimensions*:
from Ø4 x 5.4 mm to Ø12.5 x 13.5 mm
Tolerance:
±20%
Operating temperature*:
-40–5°C or -55–105°C
Text prepared by Transfer Multisort Elektronik Sp. z o.o.