With the IQH3-FP-V1 and IQT3-FP-IO-V1 RFID read/write devices, Pepperl+Fuchs is introducing two new high-performance products for solving identification tasks, combining the advantages of high-frequency RFID with a unique sensing range, which is space-saving in a modern, compact enclosure. Based on the proven and globally standardized high-frequency RFID technology (13.56 MHz) in accordance with ISO 15693, the RFID read/write devices offer fully reliable and interference-free read/write results for all near-field applications.
The devices have a one-of-a-kind detection range of up to 30 cm (adjustable) for this class on the market and the ability to detect up to 20 RFID tags with a single read operation. This combination gives users the greatest possible flexibility and freedom in adapting the RFID read/write devices to the specific parameters of their application.
In addition to the high degree of versatility in their application, the new RFID read/write devices also demonstrate excellent process reliability. By automatically checking their own resonance frequency, the devices are able to automatically adapt to interference caused by the installation location, surrounding materials or interference radiation in order to maintain full detection power.
For seamless integration into the system environment, the RFID read/write devices are available in two versions. The IQT3-FP-IO-V1 has an integrated IO-Link interface, while the IQH3-FP-V1 can be integrated via the IDENTControl evaluation units from Pepperl+Fuchs.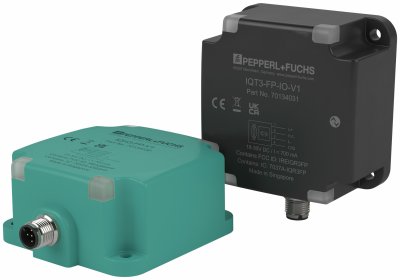 Caption: The new IQH3-FP-V1 and IQT3-FP-IO-V1 RFID read/write devices
Download URL
https://myconvento.com/public/get_file.php?id=enc2_TTJaTVlqQnZiVFIxYldkNFZWRjZRM1ZyVUhSdlFUMDk&download=1